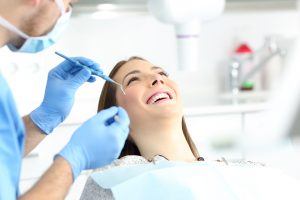 A dental extraction may need to be performed if your tooth can not be restored. Dental extractions are also commonly performed when wisdom teeth need to be removed. Our dentist will carefully evaluate your teeth to determine if an extraction is necessary.
Signs You May Need a Tooth Extraction
If you tooth is causing severe pain or you are suffering from a detrimental situation to your teeth, an extraction might be necessary. A few signs that you might need an extraction include:
Impacted teeth
Teeth are too large for your mouth
Severe tooth decay or infection
Extra teeth that is crowded
Teeth can't erupt through gums
Damage that can't be repaired
How to Care for Teeth After Extraction
After a tooth extraction, it's important that you properly care of your mouth and gums. A few ways to care for your mouth after an extraction include:
Use ice to reduce swelling
Consume soft foods
Avoid vigorously rinsing or spitting
Take prescribed painkillers
Brush & floss normally
Make an appointment with our office today at 908-654-7050 to set up an appointment today.