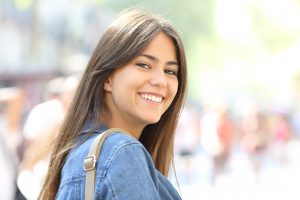 Increase your confidence with a beautiful teeth whitening treatment provided by the staff at Jeffrey S. Thaller DMD. If your teeth have become stained or discolored, we will use a peroxide based gel to make your teeth look brighter and whiter.
Remove Discoloring & Stains
Our teeth whitening treatment can be used to help remove discoloration and other stains. Our whitening gel can remove cigarette and coffee stains that have permanently discolored your teeth.
How Our Teeth Whitening Works
Jeffrey S. Thaller DMD uses a professional whitening gel and tray technique for treatment. We use a hydrogen peroxide based gel for whitening. This FDA and ADA approved technique does not affect your teeth negatively. Reach us at 908-654-7050 for a consultation.